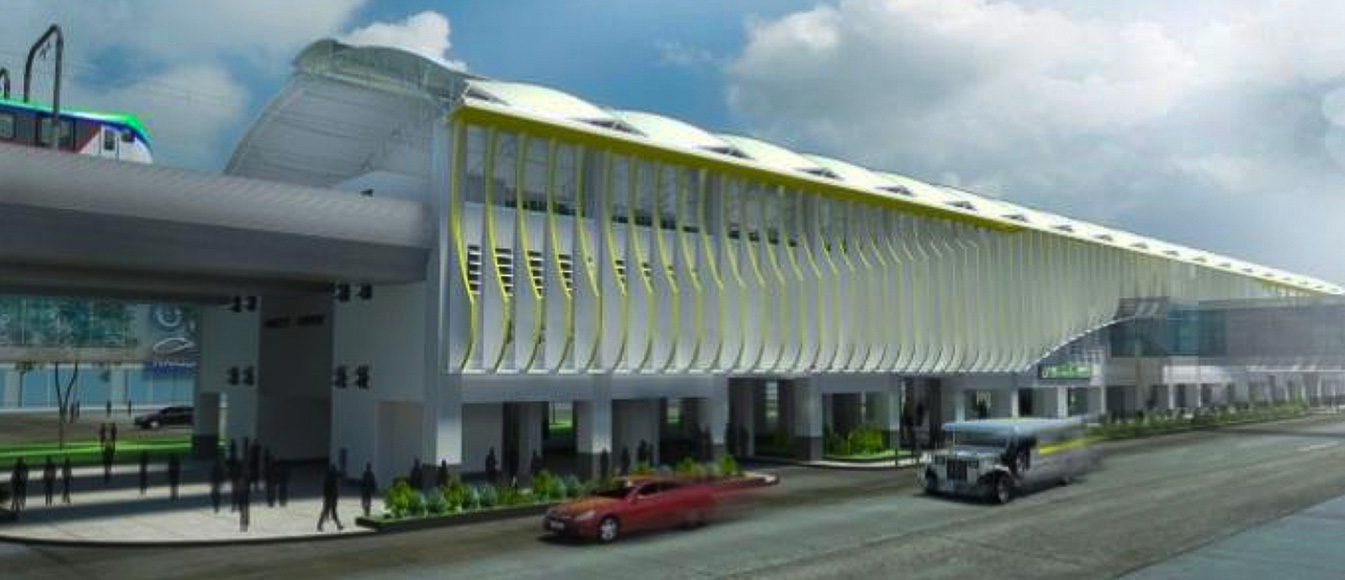 May 23, 2018
OC Global Wins Detailed Design and Construction Supervision Contracts for North-South Railway Projects in the Philippines
Leading a consortium of six Japanese consulting firms, Oriental Consultants Global has landed a contract worth an estimated 7.96 billion yen (approx., USD 74 million) to prepare the detailed design of the Malolos-Clark Railway Project and the North-South Railway Project (NSRP) in the Republic of the Philippines. The contract was awarded by the Japan International Cooperation Agency (JICA) on the 28th of November 2017, and the work will be jointly conducted with the Philippine government.
This contract closely follows the award of an estimated 14.4 billion yen (USD 136 million) contract by the Philippine Department of Transportation (DOTr) for supervising the construction of the Malolos-Tutuban section of the same north-south corridor, referred to as the North-South Commuter Railway (NSCR) Project.
The national capital and heart of the Philippines' economy, Metro Manila is experiencing an extraordinary rate of growth. The economy is rapidly expanding and the population of 13 million is swelling through internal migration. The transportation system faces many problems and is chronically unable to meet demand. As a result, the Philippine government will inject desperately-needed reform into the railway industry in the form of a plan for an additional 178 kilometers of railway centering on Manila.
As leader of both consulting teams, OC Global has undertaken the detailed design of the main section of the NSRP (Malolos-Tutuban) and will be handling the supervision of its construction. With this new contract award, we will also conduct the detailed design of the northern Malolos-Clark section and the southern Solis-Calamba section of the line. The Philippine government has its sights set on opening these railways during the term of the current administration.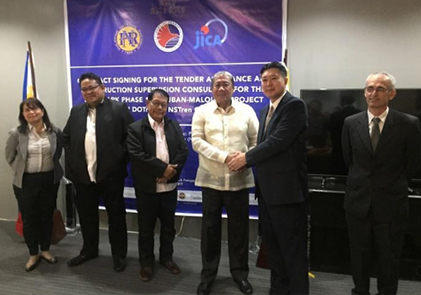 Contract signing ceremony for the Malolos-Tutuban construction supervision contract. Seen shaking hands are Arthur Tugade, the Secretary of the Department of Transportation (3rd from Right) and Yuuji Asano, OC Global's Manila Chief Manager (2nd from right). At far right is OC Global's Project Director, Jorge Muller.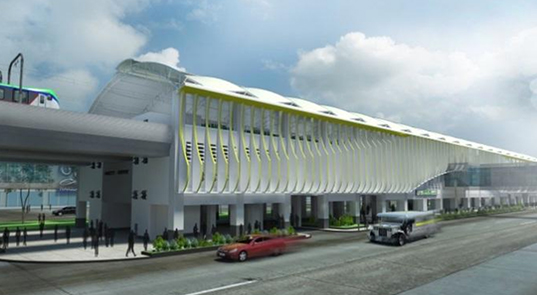 Architectural impression of the future Miralio Station of the NSCR rail link.