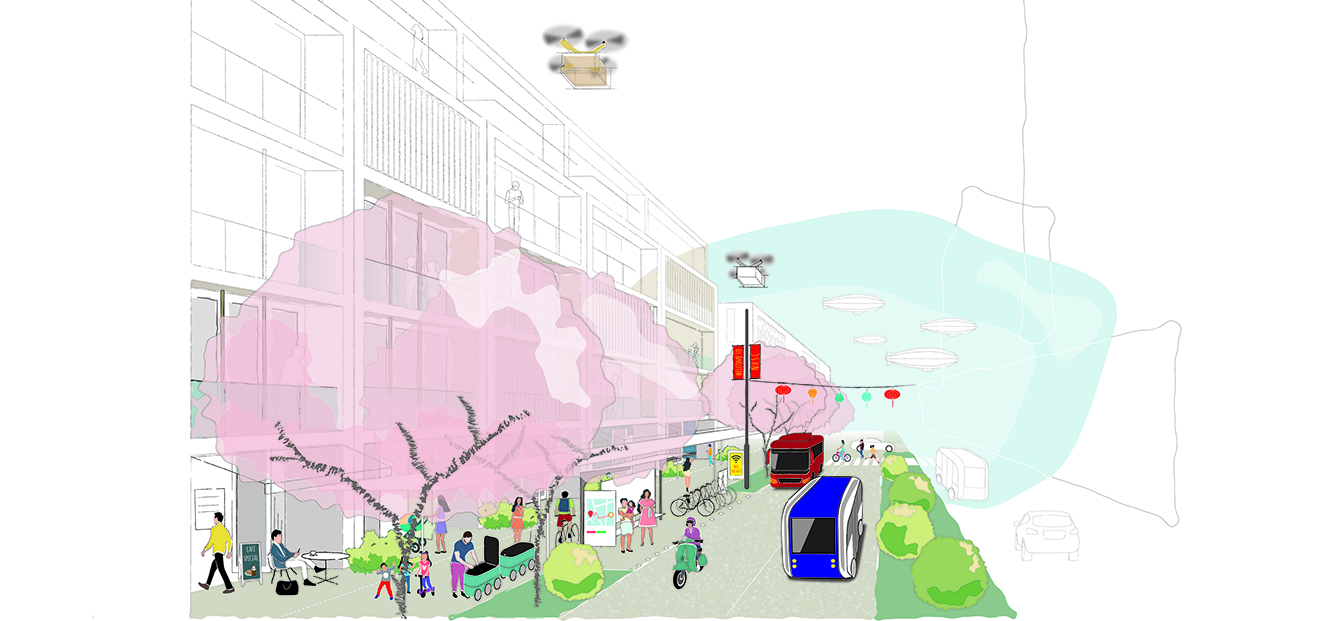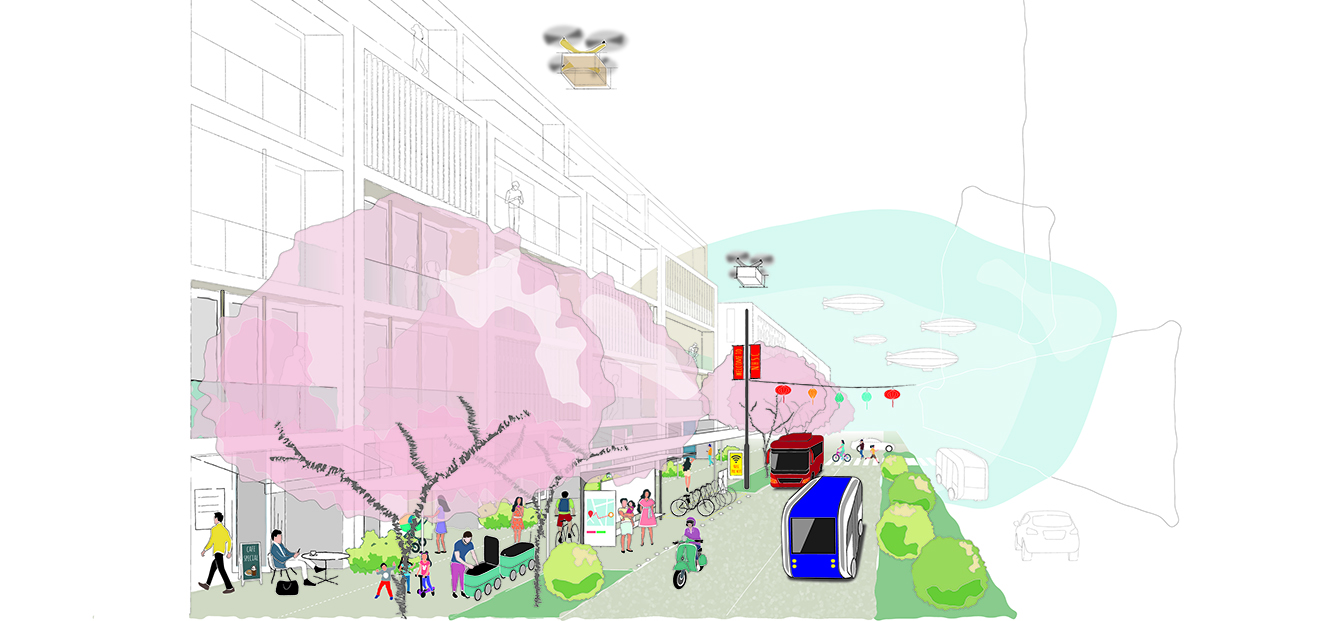 November 12, 2021
OC Global has won the ISOCARP Award for Excellence for the Mobility Development Strategy
Oriental Consultants Global Co., Ltd has won the Merit Award for Excellence at the 57th International Society of City and Regional Planners (ISOCARP) World Planning Conference, held on 8-11 November in Doha, Qatar.
Founded in 1965 and headquartered in the Netherlands, ISOCARP is an international planning association with the vision to make cities and human settlements inclusive, safe, resilient and sustainable through integrative participatory urban and territorial planning. The winning project is the Mobility Development Strategy ("Study") for a Smart City project in Northern Hanoi, Vietnam, to be developed by a private enterprise consortium ("Project"). The Project is a mixed-use development spanning approx. 300 hectares, with its development vision as a Smart City for people to have high comfort and well-being along with a healthy lifestyle. The Study approached this vision from a mobility perspective that is one of the core values of the Project; then built strategic themes such as safe and healthy lifestyle, connectivity and accessibility, clean and green mobility, and competitive and innovative technologies; and finally developed phased development strategies.
"The Mobility Development Strategy for the North Hanoi Smart City boldly goes beyond multi-modal visions to present a model for zero-emission transportation and walkable urbanism. The project demonstrates the potential of smart technologies, presenting AI and smart systems as a means of reinventing the public realm at both the systems level and human scale, and subverting automobile dependence." – ISOCARP Jury Assessment
The ISOCARP Awards for Excellence have been held since 2005, recognizing exceptionally innovative initiatives in the domain of urban and regional planning. OC Global is honored to be recognized by ISOCARP, a global association of over 700 experienced professionals, bringing together recognized and highly qualified planners from more than 90 countries worldwide.
OC Global has completed projects in more than 150 countries, and has focused on delivering Smart City projects since establishing a Global Environment & Smart City Department in October 2019 to specialize in Smart City development projects.
With this honor, OC Global firmly commits to contributing its expertise to the Smart City development in Vietnam, as well as similar projects all over the world in the future.
<Award ceremony held in Doha, Qatar on 10th November, 2021>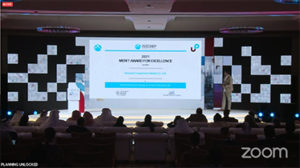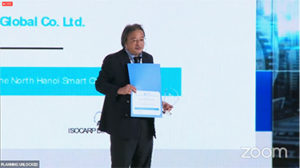 <Illustrative image of award-winning Mobility Development Strategy>