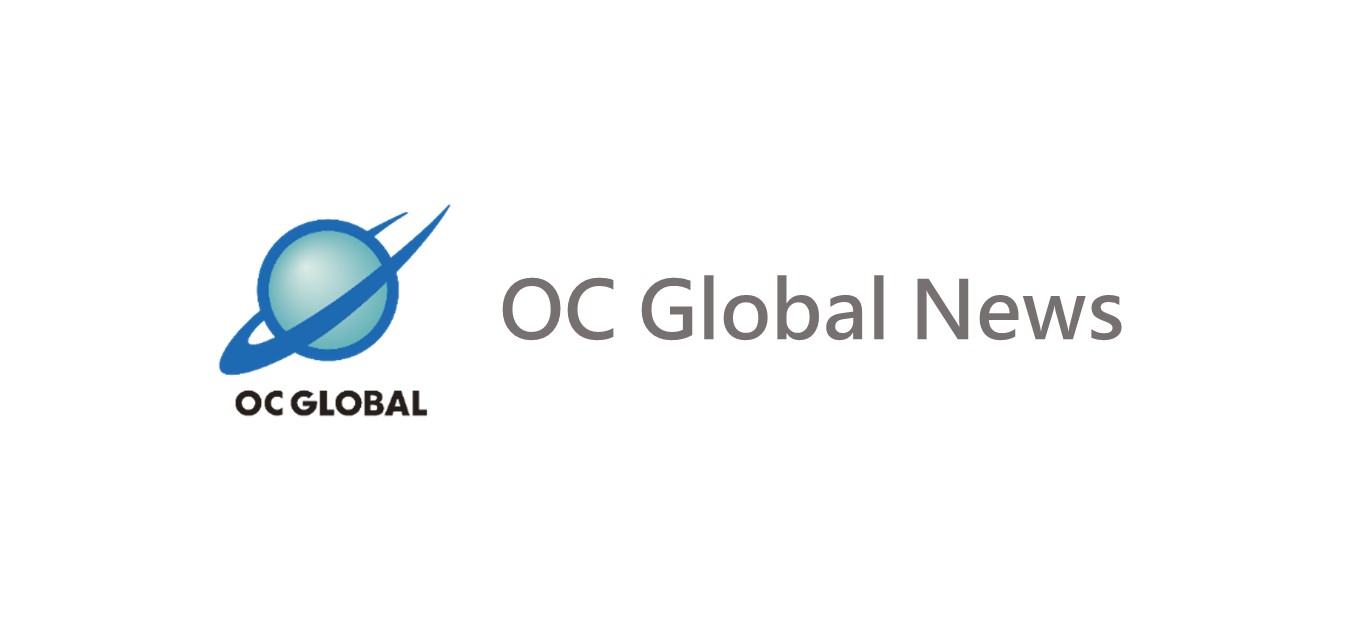 May 26, 2020
i-Probe Inc. Establishment Notice: Road Infrastructure Maintenance Business Development Using Connected Cars in the United States
PACIFIC CONSULTANTS CO., LTD. (PCKK), Oriental Consultants Global Co., Ltd. (OCG), and SoftBank Corp. (SoftBank) announced they have established a new joint venture, i-Probe Inc. (IPI),1 to improve road maintenance in the United States using connected cars.2
This joint venture is based on a memorandum of understanding signed on February 23, 2019, between PCKK, OCG, and SoftBank, for "mutual cooperation to study technologies and commercialization opportunities related to road infrastructure maintenance using connected cars." IPI will contribute to the revitalization of road infrastructure in the US by utilizing the vast experience of PCKK and OCG on public infrastructure around the world, and the expertise of SoftBank in the 'Internet of Things' (IoT) and related technologies.
1: IPI was established by PCKK as a subsidiary on August 14, 2019, and was acquired by the three aforementioned companies on March 31, 2020.
2: Connected cars: Vehicles including sensors and software connected to data sharing networks
Improved road infrastructure maintenance is urgently needed in the United States, and new technologies that contribute to more sophisticated and efficient maintenance are necessary. IPI analyzes 'big data' obtained from sensors on connected cars, which are expected to substantially increase in the future, and then maps the data to reveal real-time road conditions by location. IPI will provide this data to public agencies responsible for road maintenance, including state transportation departments and municipalities.
IPI is highly anticipated by numerous stakeholders across the United States, as it is set to be the first provider of road condition information using connected cars, and it has already entered into several partnership agreements with local governments across the country. Based on these agreements, those local governments will be able to jointly conduct field tests in the near future.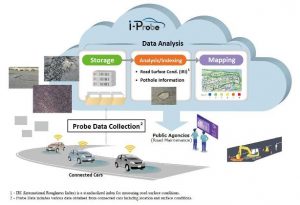 Overview of i-Probe Inc.
Representative:
Masamichi Watanabe, President
(Advisor to the Chairman of PACIFIC CONSULTANTS CO., LTD.)

Location:
1775 Tysons Blvd, Floor 5, Mclean, Virginia 22102 United States
Date Established:
August 14, 2019
Investment ratio:
51% - PACIFIC CONSULTANTS CO., LTD.
25% - Oriental Consultants Global Co., Ltd.
24% - SoftBank Corp.

Business:
Road infrastructure maintenance using connected cars in the United States
URL:
https://i-probe-inc.com/